Because Eric had worked late at the church Sunday night, we woke up that morning still undecided what we were going to do for his birthday. The girls were trying to convince Sammy that he wanted to go to the indoor park place with the BIG slide and balls - but Sammy didn't care what we did. He was just happy.
Eric had other ideas. He had seen an advertisement to rent a house with a pool in the city. Knowing that I had been wanting to get away for a little while, he called and booked it for two nights! You can probably imagine the excitement in our house!
The kids could barely contain themselves. Can you guess what was the first thing they wanted to do?
Go swimming! :) (Everyone that is, except for Daniel...who still HATES water and usually still cries at bath time.)
In the evening, I blew up balloons ('cause, like the kids say, "it's not really a birthday without balloons!") And this time a little something special added to the celebration...party hats and noses. :)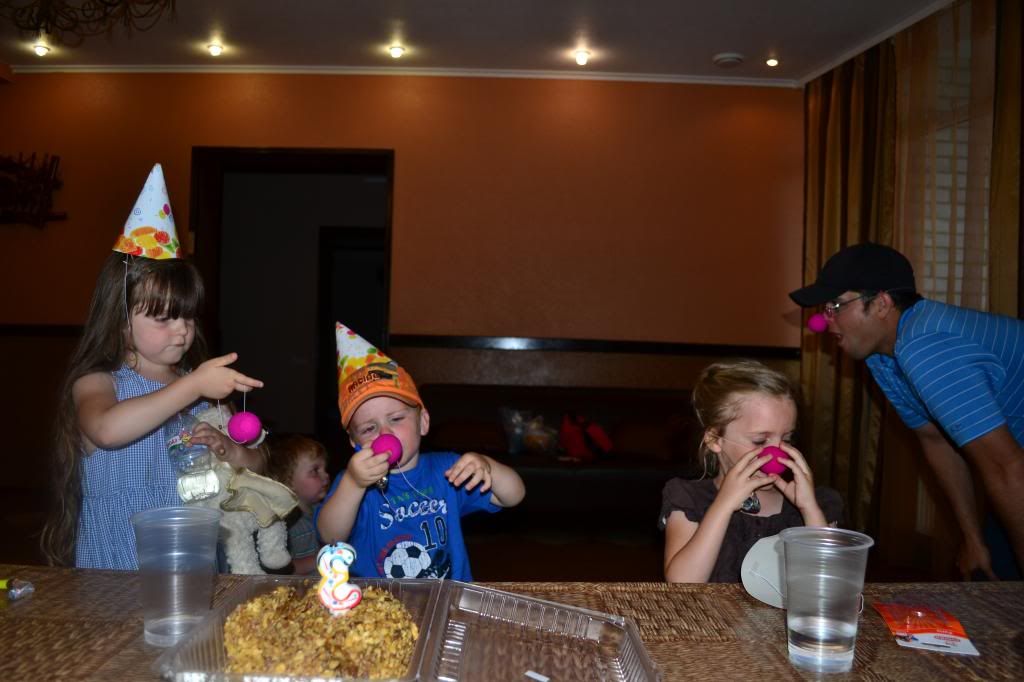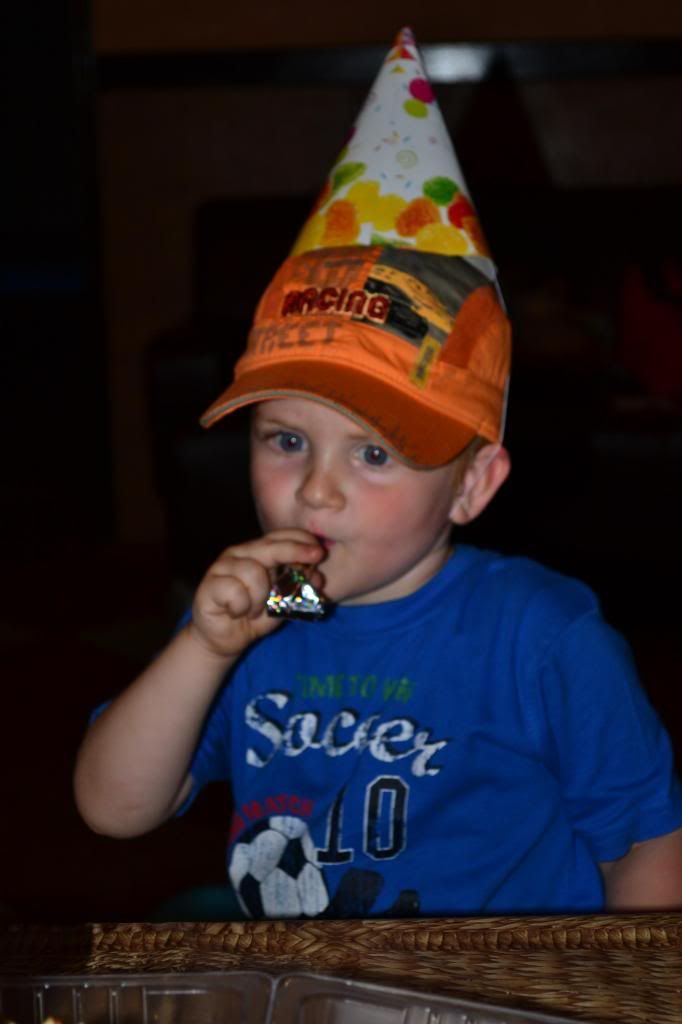 I tried to get a family photo. It's pretty blurry, but can you see the family resemblance? :)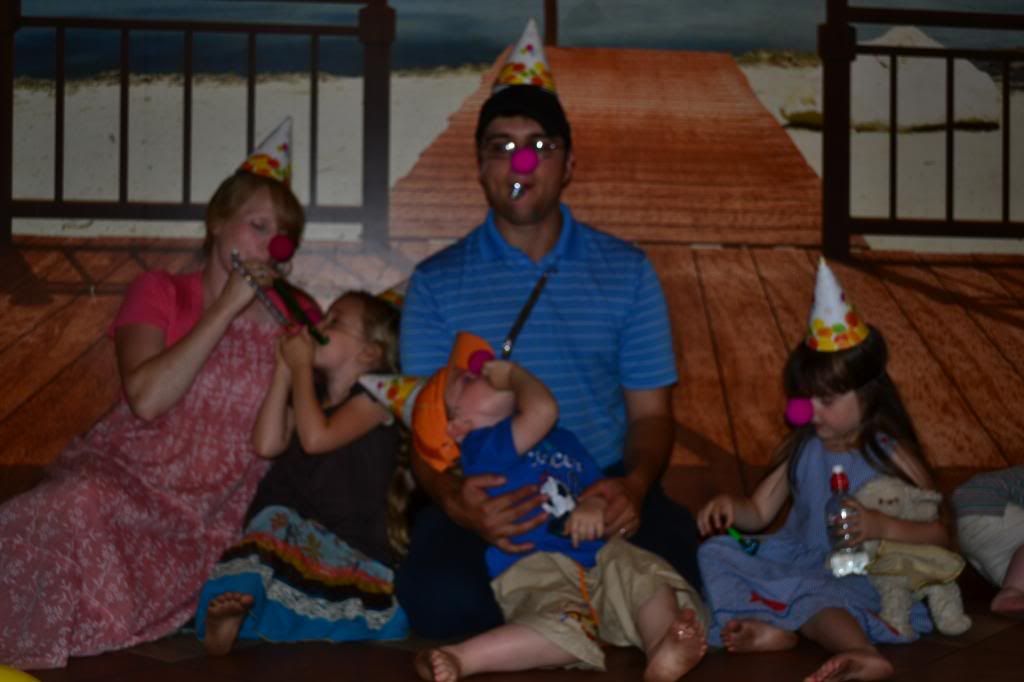 Then it was present time. The girls have been getting a small allowance each week for chores and each bought Sammy a gift. They were very anxious to give it to him. Lydia is hugging hers. Excuse the wrapping.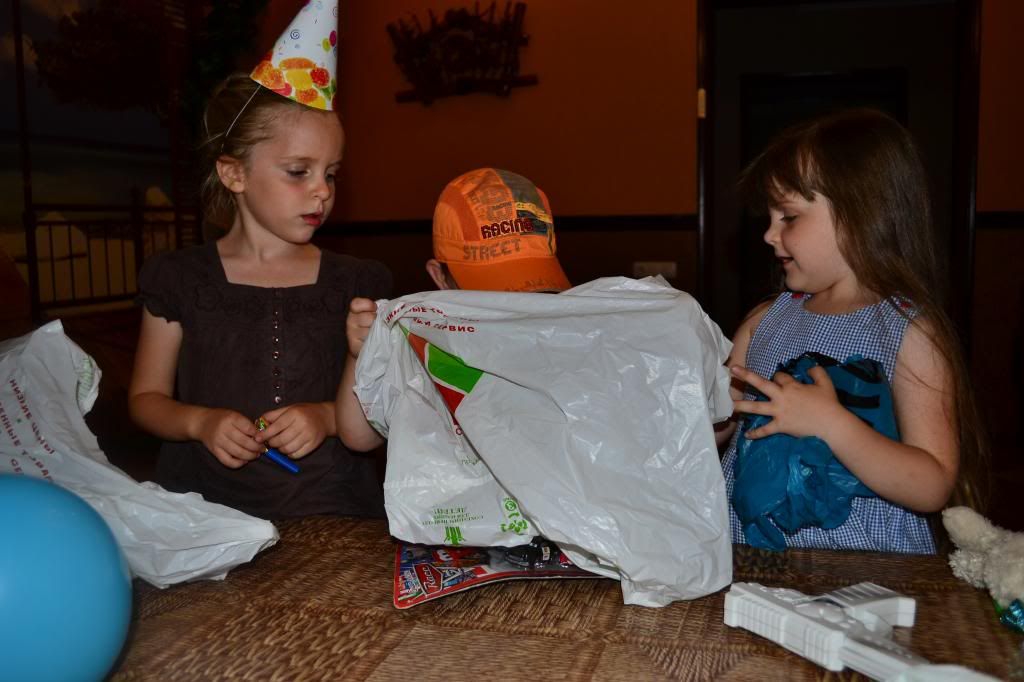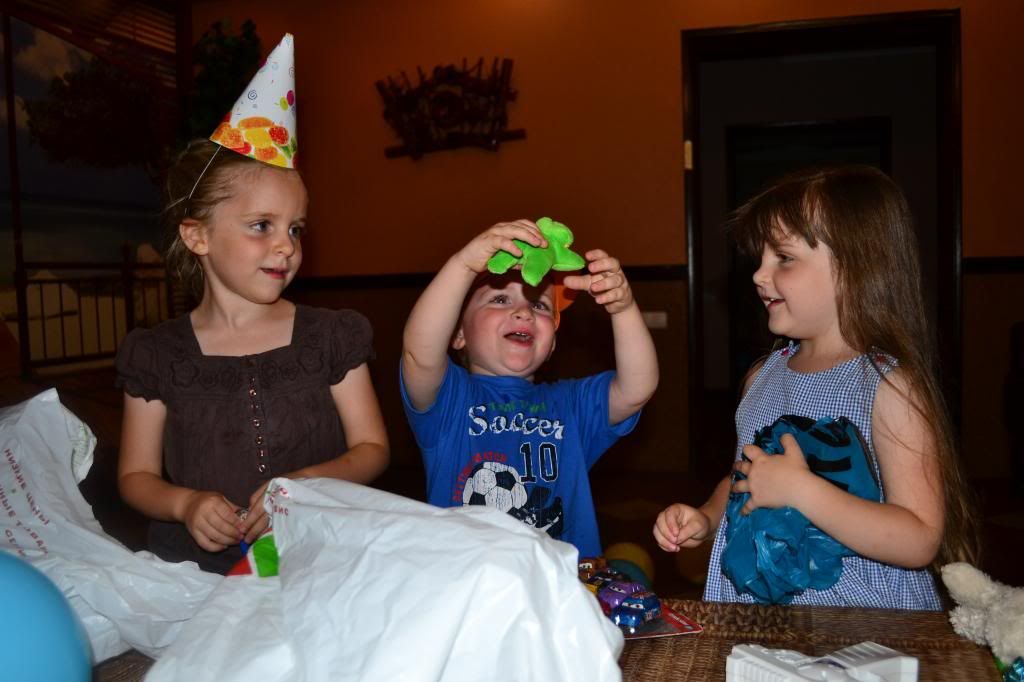 A frog!!!
Now time to open Lydia's gift.
Some new sunglasses! Daniel broke his last ones and Lydia would not settle for giving him any other gift and after not finding them in the store, we had to search the open air market for them.
Now time for Anna's gift. Anna spent her entire month's spending allowance, but had to give him that airplane. I don't know who was more excited about the gift - Anna (because she found something he'd REALLY like) or Sammy. It doesn't fly, but it does make airplane noises and drives around the floor.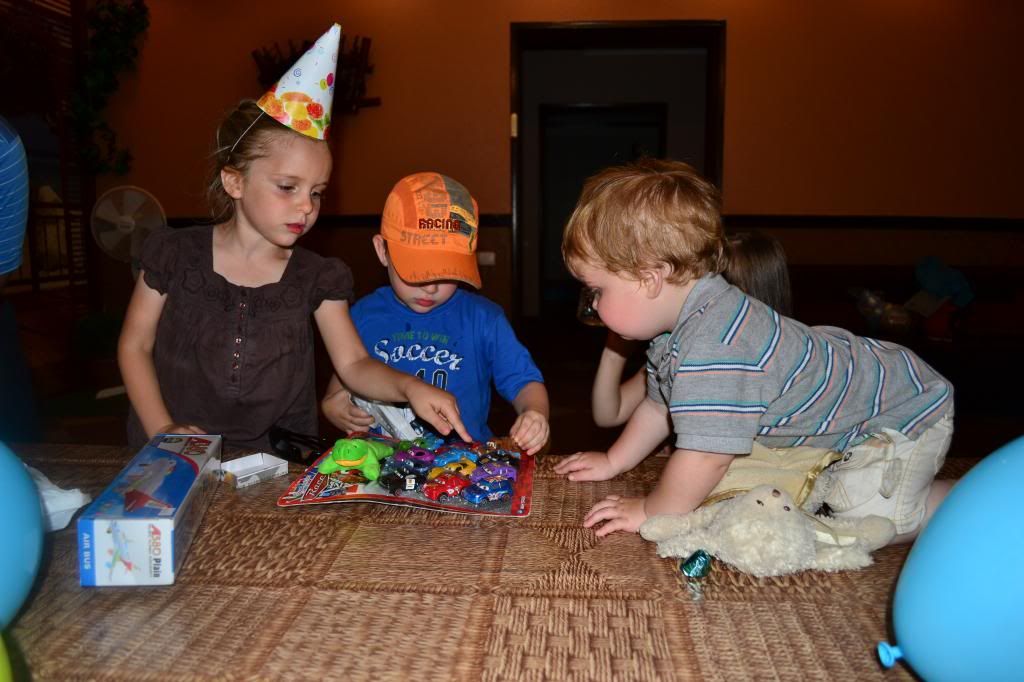 We had a wonderful couple of days and I think I know what the other kids will be asking to do on their birthdays.