Women's Day, Men's fishing trip...the kids were begging and wondering when it was their turn. So this past Wednesday we had a Bible Club or "Children's Day" for them. We started inviting kids, planning (Lina did most of it...she is amazing.) and picking up supplies. The kids were all very excited and it was looking like we would have close to 15! Wednesday morning came and it started to look like it would only be our kids and Max. Our neighbors, Nastia and Masha couldn't come because Nastia was grounded and about the only fun thing they can ground her from is church activities. When Eric went to meet Tanya and David (who was bringing a friend), they weren't at the bus. He called and found out that they had missed it. The other kids who were supposed to come couldn't for different reasons. We got to the church maybe a little discouraged but decided we'd have fun anyways. We were thrilled when Bogdan and Nikita showed up and I think their excitement got us all excited again. Lina started out with a lesson on salvation, something they had heard her present clearly many, many times. When she gave the invitation asking those who would like to talk with her to raise their hand, Bogdan's hand came up shyly, then scratched his ear and rested on his hat. As she continued the invitation, his hand slowly came out away from his face. Lina acknowledged it and closed the lesson.
Next was craft time. I have never seen kids who like to make crafts so much! We helped them all to make "wordless book" bracelets.
Then on to the games. First there was fishing.
After a few organized games, it was time to "get Pastor Eric!" This was most likely the highlight of the day for them. hehe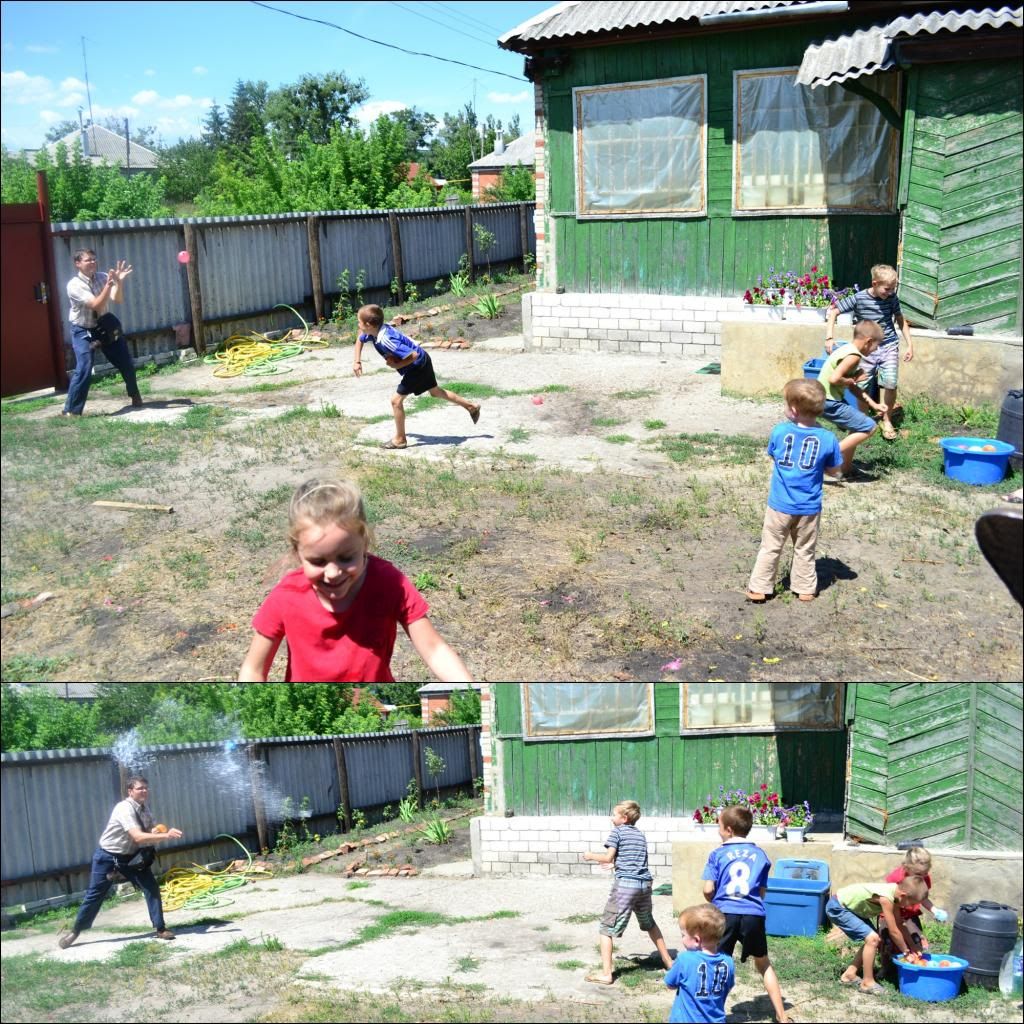 The last game we played was volley ball, with water balloons of course. I think the kids' goal was still "get Pastor!"
We ended the day with food, chips (boy, do these kids LOVE chips!), free-play and pickup for the evening service. It was a great day and the kids were already asking when the next one will be.
What about Bogdan? Well, I'm saving that for my next post. :)