"I therefore, the prisoner of the Lord, beseech you
that ye walk worthy of the vocation wherewith ye are called."
Ephesians 4:1
To walk worthy of where God has put me to minister, WOW! What a task! I feel so unqualified sometimes to be called wife, mommy, missionary! My lack of patience, my selfishness glare me in the face, showing me how short I fall of being qualified for the position of wife and mommy! And, even though I grew up declaring my intentions of being a missionary, I have become shockingly aware of the character flaws that seem to scream how unmissionary-like I am. I am timid, easily reclusive and possessive of time alone with my faily, scared of moving outside my comfort zone (which is very small. I mean, come on, who almost cries returning things to Walmart?), someone content to stay in the same, small town, near family her whole life. Yeah, sometimes I think God definitely made a mistake in picking me.
Even though I am well aware of my failures in the jobs He has assigned me, I am still prone to ask, "Why me?" "Why does so-and-so get to do such, while I have to do this?" -Thinking of myself "more highly than I ought to think." This verse always helps me to remember not only my faults, but Oh! The privilege! My job of serving my husband and being his helpmeet (not he mine); my job of lovingly training my children; my job as a missionary wife - it is not a burden placed upon already weak shoulders, but a prize worth working for!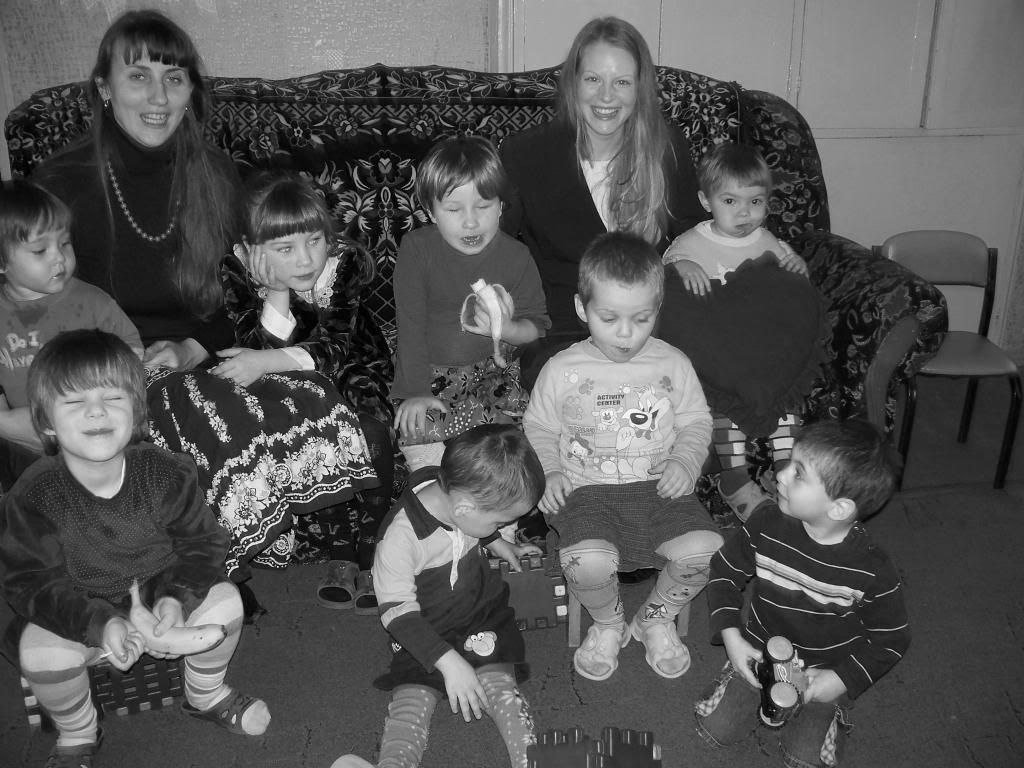 The orphanage we worked at while in the city.
O, Lord! Help me to view this calling as the privilege it is, acknowledging my shortcomings, but not becoming burdened by them. Oh! That I may walk worthy of the vocations you have called me to!