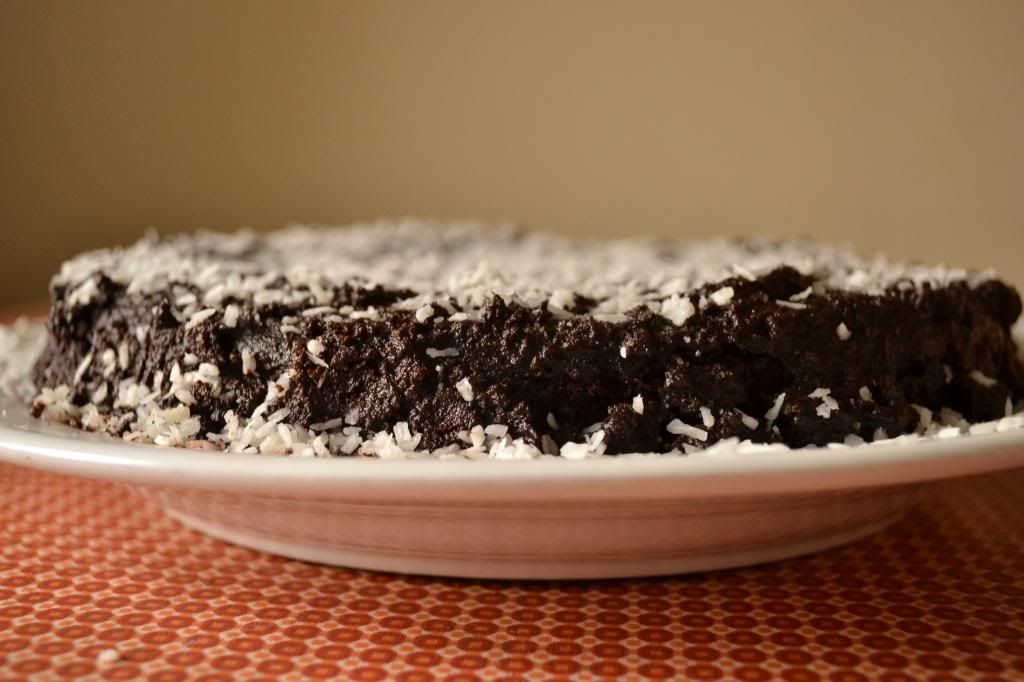 Today was my love's birthday and even though he doesn't feel like his birthdays should be celebrated anymore, I couldn't let the day pass without making some type of cake...diet or no diet. I was planning on trying a doughnut recipe with some coconut flour I had made. When he headed to the city to go to the bank, I decided to quickly look online first to see if there were any other options and I came across
Healthier Flourless Chocolate Cake
. The kids and I made some cards and wrote what we love about daddy, then we started making this super, easy cake. I must admit I was a little skeptical...until the house started filling with the smell of chocolate. After that, I practically danced throughout the house, barely able to contain myself. I felt like when we were first dating when I would wait for his visits. I kept glancing out the window waiting for him. The kids were just as anxious as I was. We couldn't wait to surprise him! I'm excited to say that it was not disappointing. We will be adding this fudgy, brownie tasting cake to our permanent recipe "box".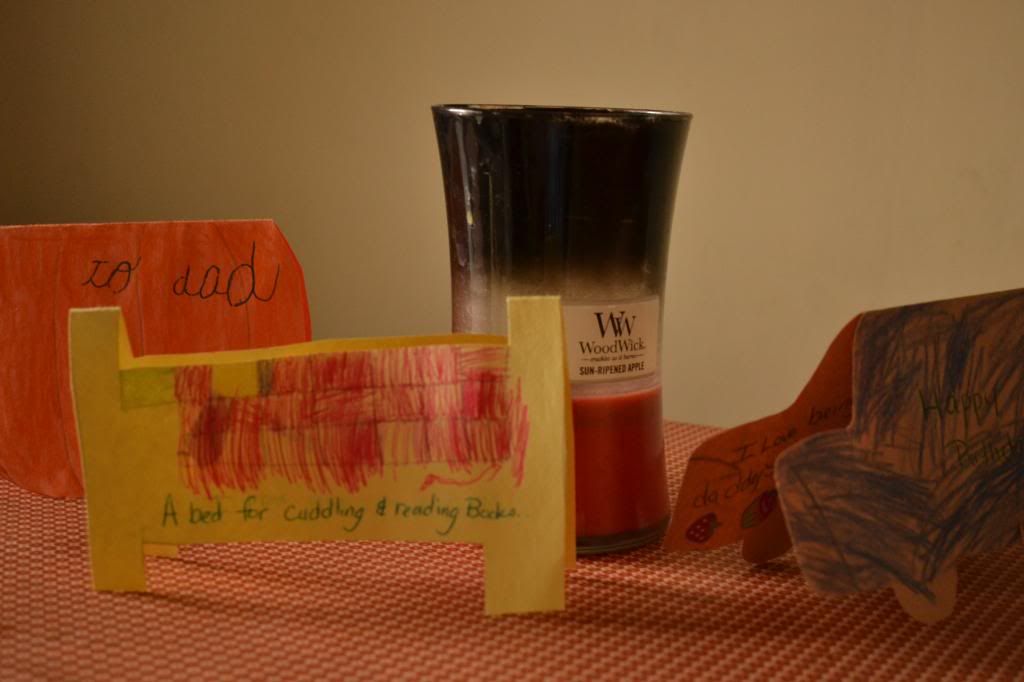 Anna said that daddy would put her card in his office and keep it to remember their times together after she got married. ;)
Even though it is his birthday, he has been working so hard to help me prepare for the ladies' banquet we have coming up (a big reason why I have been absent from the blog). He has been cutting paper flowers for me to put together and anything else I've needed help with. Don't know what I'd do without him, or Sister Lina and her mom. They cut out all of these roses for me. What a blessing! I didn't have to do any of the work and just had the fun job of putting them together.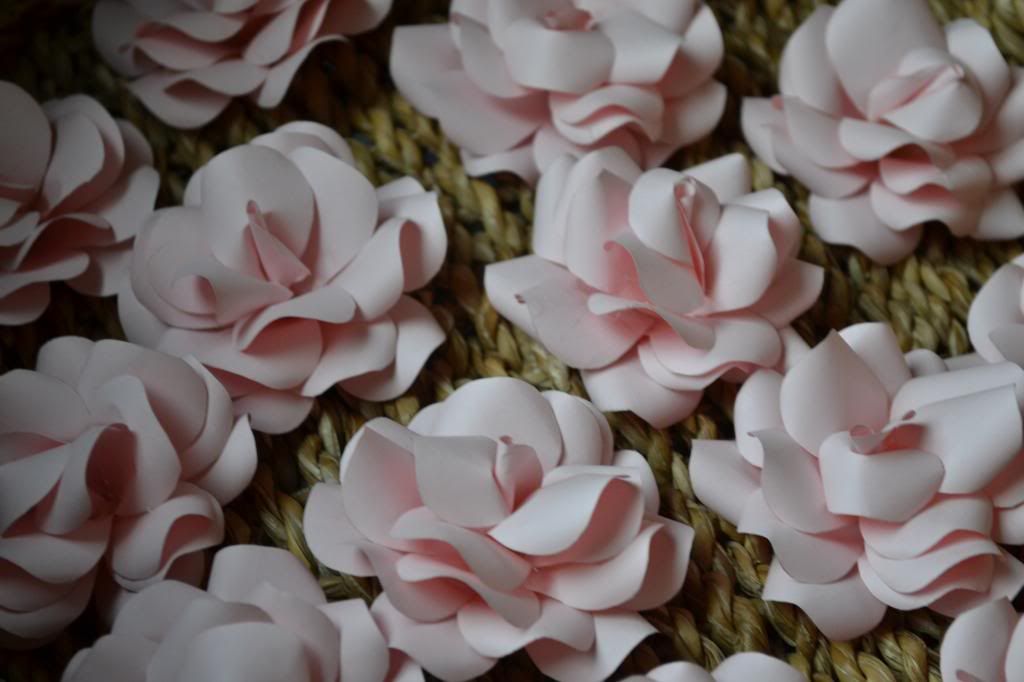 Would appreciate your prayers for our ladies' meeting. It is on March 9th in celebration of the big holiday, Women's Day -March 8th. I am unsure how many will come, but we have invited over 20 women - most of them unsaved.